Turn Straight Hair Into Beautiful Curls Quickly and Effortlessly
The Cordless Hair Curler wraps around your hair using its unique technology and creates beautiful curls in just 8 seconds. Containing a built-in, powerful rechargeable battery, you'll receive beautiful curls anytime, anywhere, without needing a power outlet.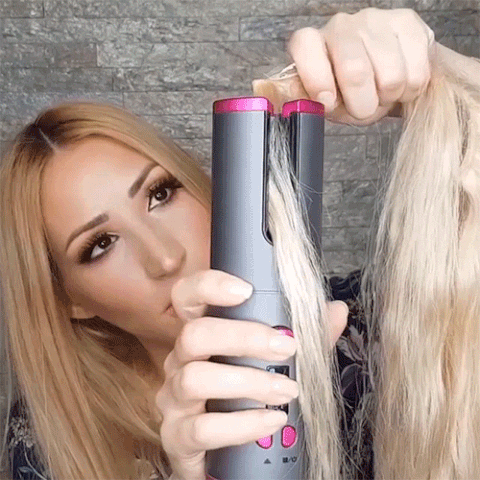 Our Cordless Hair Curler is equipped with ceramic plates to ensure your hair stays curled for up to 24 hours! Mixing this element with an automatic regulating temperature will keep your hair silky and looking beautiful. The ceramic plates built into our Hair Curler are gentle on your hair unlike other curling irons that could cause damage to your hair.
We have created a security setting built into our Hair Curler that will stop the process if the hair is misplaced, or if too much hair is placed into the device. This means your hair will be free of damage or any other harm!
The Modes
Our Cordless Hair Curler comes with a few modes depending on how curly you want your hair! 
302°F/320°F/338°F/356°F/374°F/392°F
8-10 Seconds: for light curls
12-14 Seconds: for medium curls
16-18 Seconds: for strong curls